10 Questions for the President of DeRisk IT
Note: DeRisk IT is now known as DeRisk QA.
Posted in DeRisk QA News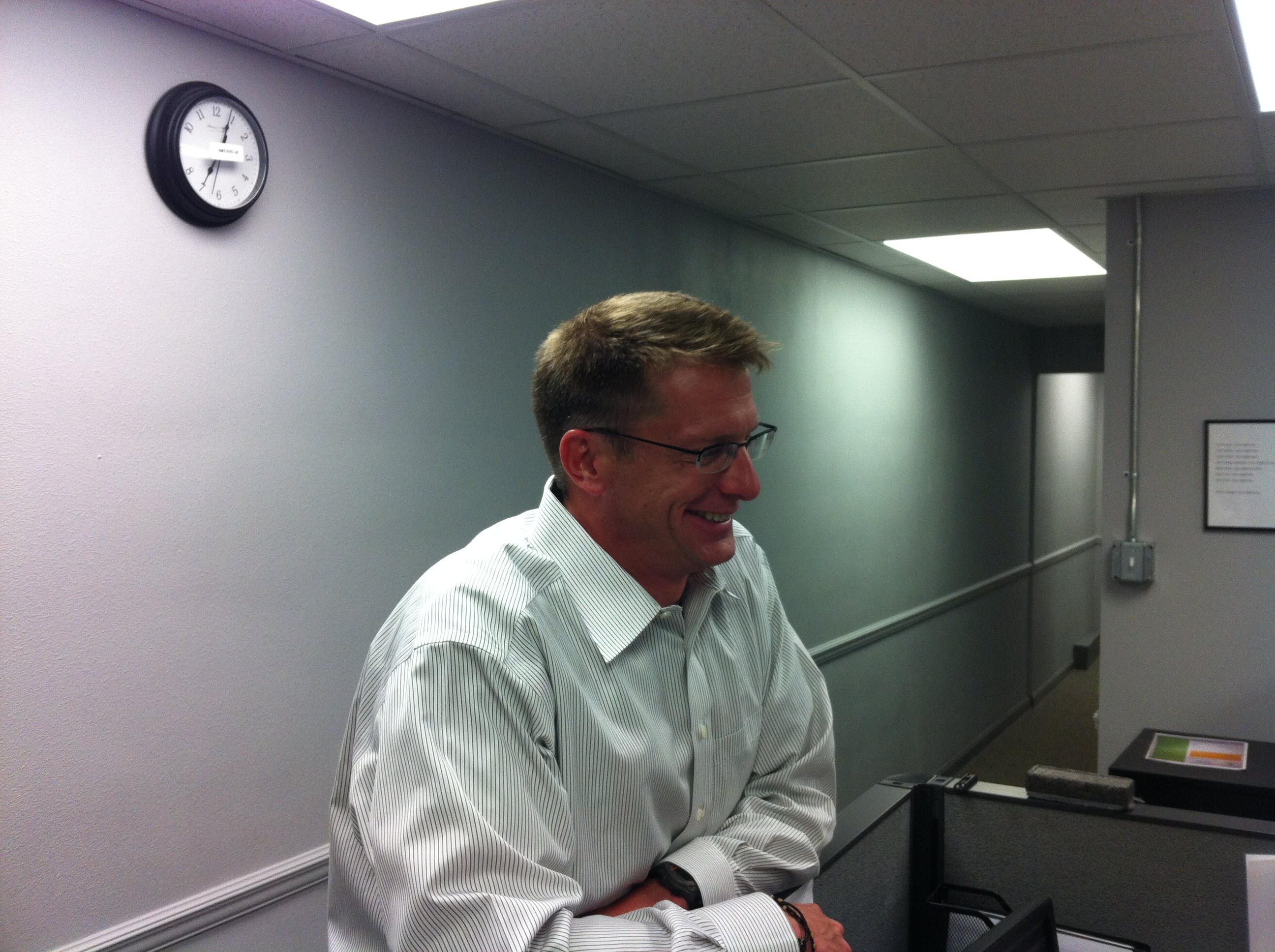 Lann Stewart, President of DeRisk IT, recently sat down with his employees for a question and answer (Q&A) session. The goal of this Q&A session was for employees to gain insight into Stewart's management process, experience in the field, and leadership ability.
Q: What were your previous job experiences?
A: I started out in the education field. I then moved into finance where I ran a sales team of thirty individuals. My experience comes from years of management in many realms - from the management of sales where it all begins, through the end result of the product/service being delivered. My experience in management is beginning to end.
Q: How did you get your current job?
A: I was working for a competitor of DeRisk IT when DeRisk IT approached me about working for them as a national sales director. I was comfortable where I was until I met the management team at DeRisk IT. I then realized what a dynamic and exciting company it was and decided to make the change.
Q: What are your aspirations?
A: I am probably one of the few business owners that will say I don't want to become a millionaire. That would be nice, but I believe in steady, reliable growth of product and service. Too much too fast is not my style. I want to continue the growth of this company with the same principles I adopted from my mentors - build it right and you don't have to continually worry if it will survive.
Q: What do you value in this job?
A: My staff. We are a family-based company. I am responsible for making sure the children of my employees have a good meal and a safe home. Running a company is about more than just making money.
Q: Where do you fit in the greater office power structure?
A: I try to lead by example. When I was in the Navy, we valued the Chief Petty Officers with a long past of being in the trenches. I learned that you have to show you are willing to go the extra mile if you want your team to do it also.
Q: What kind of relationship do you have with your boss?
A: My boss? Wow…every good thing I have learned about the corporate world is because of Eddie Clark [CEO of DeRisk IT]. He is the one that believed in me and molded me to what I am today in business. He is more than a boss, he is a friend and mentor.
Q: Do you advocate for your staff (ex. do you push for promotions)?
A: This is a double-edged sword. I simply want everyone to do their very best - not 110%, but 100%. Promotions are mainly viewed as title changes; I have met many people that had a fancy title and didn't know what they were doing. A good boss doesn't need to throw out titles to employees; he shows them through recognition and salary what they mean to him.
Q: What is your management style?
A: Lead by example. Believe in what you say.
Q: What do you value most in your direct reports (ex. creativity, efficiency, detail)?
A: Creativity that can be used productively, and passion that is exercised. Put passion and creativity together, and you can do anything.
Q: What matters most outside of work?
A: The smile on my two daughters' faces!