Case Study: DeRisk IT Inc. Performs Functional Testing for Major Retail Company
Note: DeRisk IT is now known as DeRisk QA.
Posted in Functional Testing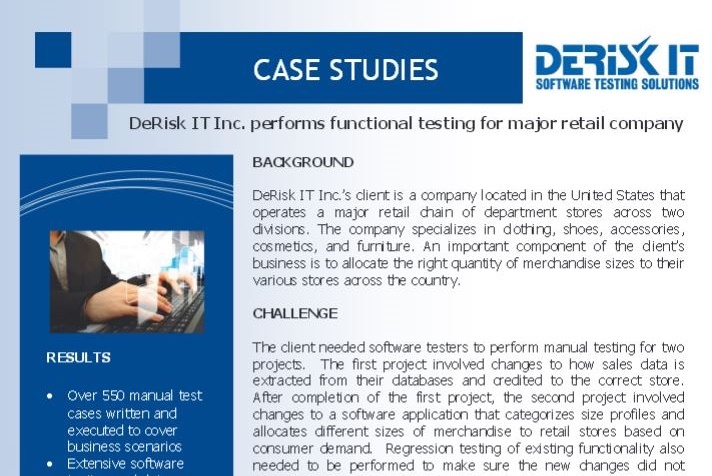 In 2014, software testers from DeRisk IT Inc. performed functional testing for a major retail chain of department stores located in the United States. The retail chain specializes in clothing, shoes, accessories, cosmetics, furniture, and many other items.
The retail company requested two onshore, offsite software testers from DeRisk IT to work on two projects dealing with changes to their software and how merchandise is allocated. To read the entire case study, click this link.