Micro Focus Silk Test: Automated Functional and Regression Testing
Posted in Tools, Automation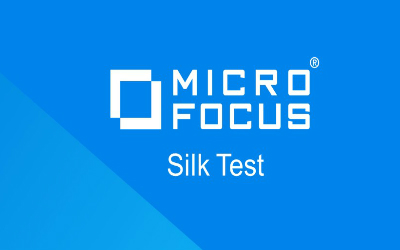 There are numerous automated testing tools in the marketplace, so deciding on the right product can be a difficult process. The software testers at DeRisk IT Inc. have years of experience in multiple environments and have utilized many automated tools along the way, so that is why our company believes Micro Focus Silk Test is one of the premier automated tools available.
One of the reasons we champion Silk Test is that it was designed to be used by many different departments for automated testing. Software testers (whether experienced in a programming language or not), developers, business analysts, stakeholders — all will be able to use Silk Test effectively and with great speed.
For more details about Silk Test and what it can accomplish for your organization's quality initiatives, please watch our overview of the tool below. You can also read more information at Micro Focus' product page.
DeRisk IT Inc. is a partner of Micro Focus and a provider of software testing services that help companies mitigate risk and produce quality software. If you would like to receive more information, request a free trial and demo, or would like pricing details for Silk Test or other tools, you can contact us at info@deriskqa.com or call us at 205-487-8791.
Note: DeRisk IT is now known as DeRisk QA.