Outsourcing Gazette Includes DeRisk IT in the 25 Most Promising QA/Testing Service Vendors
Note: DeRisk IT is now known as DeRisk QA.
Posted in DeRisk QA News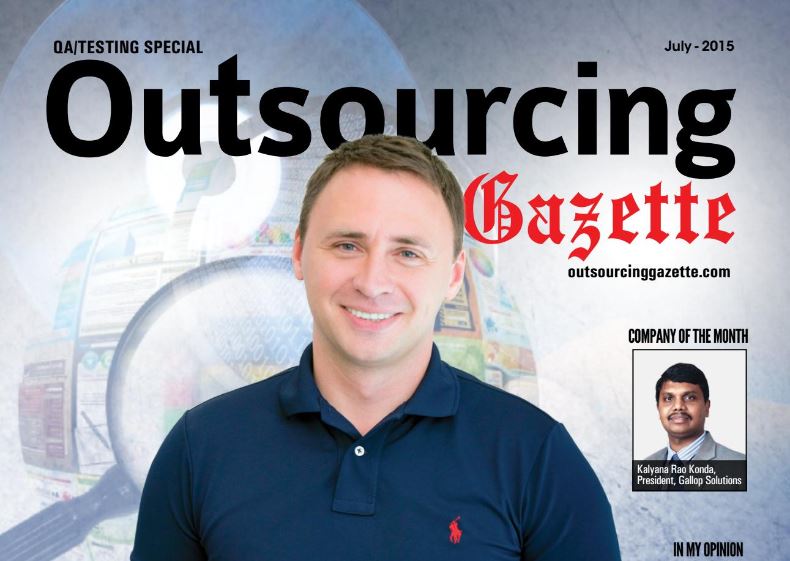 Outsourcing Gazette Magazine has named DeRisk IT as one of the "25 Most Promising QA/Testing Service Vendors" for its July 2015 focus issue. The magazine includes a one-page profile that provides an overview of DeRisk IT and the reasons the company was granted this honor. The intent of this feature is to cover industry trends and advice for companies looking to outsource their software testing and quality assurance services to independent vendors. Outsourcing Gazette is a magazine that reaches 24,000 subscribers in the United States, 80% of whom are directly involved in global outsourcing for their organizations.
Since 1998, DeRisk IT's model has been to provide onshore, offsite software testing services for clients in the United States. DeRisk IT uses manual and automated functional testing to ensure that a company's developed applications are thoroughly tested and ready for release, whether through Agile or traditional methodologies. Software testers from DeRisk IT have experience in multiple industries such as healthcare, insurance, retail, and e-commerce. In addition to functional testing, DeRisk IT also offers project management services, environmental analyses, SEO analyses, and training.
The article can be viewed here. To view the entire July 2015 magazine, click here.