Sloan Harper Lectures on Agile Methodology
Note: DeRisk IT is now known as DeRisk QA.
Posted in Company Events, Agile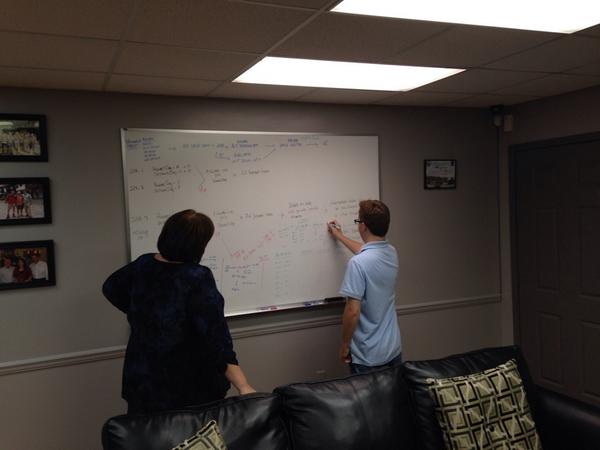 On April 4, Quality Assurance tester Sloan Harper delivered a lecture titled "Agile 101" to fellow DeRisk IT Inc. team members. The lecture gave a general overview of Agile methodology, which has recently been implemented by one of DeRisk IT's clients. Having taken part in a productive trip to the client's onsite facility to learn the process, Sloan Harper says, "Agile testing is effective and efficient. Seeing the results of Agile testing firsthand really inspired me to go back to my colleagues who haven't been in an Agile team and give them an overview of this beneficial method."
Traditionally, the waterfall method has been used for software testing. Once the requirements for a software system are set, a team prepares the design for these requirements. Upon finishing the design, the process "flows down" to a development team that codes the design. After the development is completed, the process again "flows down" further to a team that tests for bugs and defects. The waterfall method has some disadvantages, notably its time-consuming nature and the very little (if any) collaboration between teams.
Agile testing is a reaction to the disadvantages of the waterfall method, and as such tends to be faster and more cost-effective. Designers, developers, and testers work together in an Agile team. Instead of large, lengthy projects, agile testing is done in sprints. With collaboration and short, efficient work cycles, many pieces of functionality can be produced, tested, and made available to the customers quickly and without sacrificing quality. "The implementation of Agile testing will be positive for DeRisk IT and our client, and my fellow team members are very enthusiastic about having made this switch," says Harper.