Eddie Clark Becomes New Executive Chairman of DeRisk IT Ltd.
Note: DeRisk IT is now known as DeRisk QA.
Posted in DeRisk QA News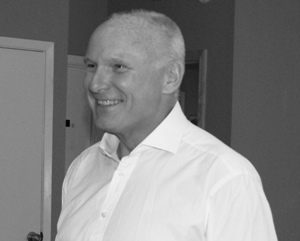 London: Wednesday 14th April 2003, 0902 GMT - DeRisk IT Ltd. has appointed Eddie Clark as Executive Chairman. This appointment has been made with strategic and aggressive growth characteristics in mind, where Eddie will provide invaluable knowledge and strength to the already very strong DeRisk IT Ltd. Management Team.
DeRisk IT Ltd. feels that this appointment will indicate to the market that the company is set for the long term with its goal to become the world's number one DeRisking company.
Ken Veitch, Managing Director, said, "I am more than delighted to welcome Eddie Clark into the executive team of DeRisk IT Ltd. Eddie's attributes of market knowledge, enthusiasm and drive coupled with his respect in this market are up there with the best. I have great personal and professional respect for Eddie and look forward to working with him to drive the aggressive growth of DeRisk IT Ltd."
Eddie Clark stated, "DeRisk IT Ltd.'s goal of moving into strategic territory, and away from the me-too testing company, has me very excited. Through the new DERISKING SERVICES it will allow them access to strategic engagements with blue chips at the highest level. This has commenced and is happening today. I truly believe that with this strategy, DeRisk IT Ltd. will become the foremost DeRisking House (Risk Modeling & Testing) in the world. Therefore, I am extremely thrilled to be working with Ken and his top class team in this prestigious position."