DeRisk IT Inc. Expands with Opening of Raleigh, North Carolina Office
Note: DeRisk IT is now known as DeRisk QA.
Posted in DeRisk QA News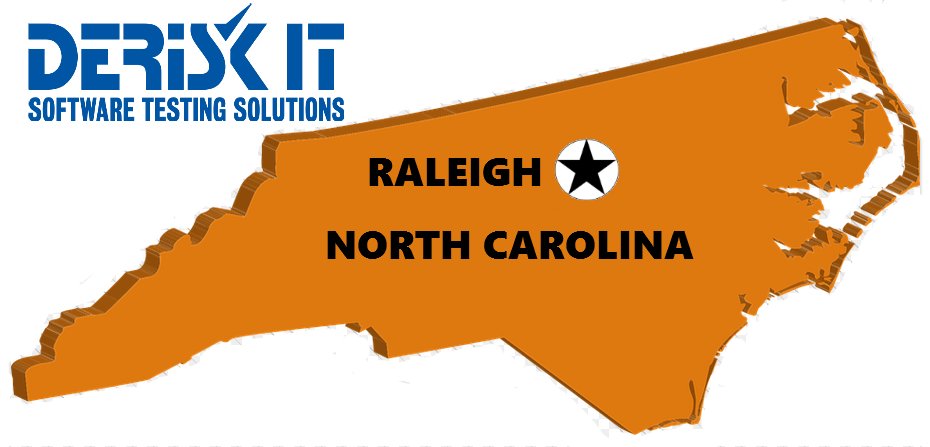 DeRisk IT Inc. announced today the opening of their new office in Raleigh, North Carolina. The expansion comes after DeRisk IT Inc.'s increased provision of software testing in the healthcare industry over the past few years and an interest in the broadening of that service provision in the region's healthcare market.
The new office will be an extension of the Alabama-based offsite, onshore testing facility. In addition to providing the same software testing services, it will also have a branch of the sales division. "I see this as a great opportunity to expand into an area deeply rooted in the healthcare industry" said Lann Stewart, President of DeRisk IT Inc. "We have spent the last two years looking at some other cities that are growing in healthcare, but chose Raleigh because of the stability and long-term growth patterns of the area."
Lorisa Fife will take on the day-to-day operations of the office while continuing to work as a software tester. Fife has been deeply involved with numerous projects during her tenure at DeRisk IT Inc. As a former nurse, she has a strong understanding of the healthcare industry and crucial experience in this field. "This is an exciting time at DeRisk IT and I am honored and blessed to be part of it," said Fife. "I am looking forward to this new venture in the Raleigh area."
Headquartered in Winfield, Alabama, DeRisk IT Inc. is an American, veteran-owned company that specializes in software testing services. The services of DeRisk IT Inc. include functional testing (writing and executing automated and/or manual test cases), regression testing, exploratory testing, mobile testing, SEO analysis, environmental analysis, and training. DeRisk IT Inc. has onshore facilities that employ full-time American workers with no language or cultural barriers and who have quality assurance experience in many industries. In addition to providing software testing services to the healthcare industry, DeRisk IT Inc. has also worked in insurance, banking, retail, e-commerce and other verticals.