DeRisk IT Inc. Has Flag Flown in Afghanistan, Dedicated for Continuing Support of U.S. Troops
Note: DeRisk IT is now known as DeRisk QA.
Posted in Company Events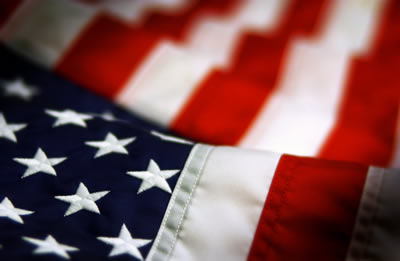 DeRisk IT Inc., a software testing company, was recently honored by having a flag flown over a US military base in Afghanistan in the company's honor. This flag was flown by SSGT. Russell Edmonson, a member of the Alabama Army National Guard, 166th Engineering Company to show appreciation for the support that DeRisk IT has shown him and his fellow comrades in arms. DeRisk IT has been sending Edmonson care packages since his deployment in March 2009, and recently also made a donation to the 166th's Family Support Group to help offset the cost of postage to send the troops Christmas presents. In honor of DeRisk IT's continuing encouragement, Edmonson flew the American flag inside the U.S. base during the week of November 16th, 2009 to serve as a symbol of gratitude.
Lann Stewart, Vice President of Global Sales for DeRisk IT Inc., was touched by the gesture, stating, "As a veteran of the United States Navy and Operation Desert Storm, I understand how hard it is to be away from your family, especially during the holidays. I only hope that our contribution will serve to help these men have a safe and memorable Holiday Season, even if they are far away from home."
SSGT. Edmonson is deployed along with 160+ other soldiers from the community assisting the Afghan people with their infrastructure and maintenance of base camp facilities. DeRisk IT will continue to support Edmonson by sending care packages each month of the duration of his deployment, and compels others to remember the troops and their families during the upcoming holidays.