Sonya Carroll, 2012 Clark Award Winner, Visits England
Posted in Company Events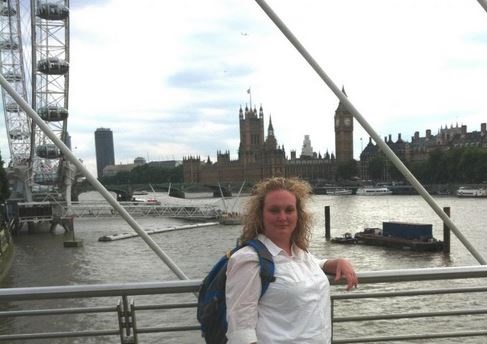 Sonya Carroll, the 2012 winner of the DeRisk IT Clark Award, recently visited England in honor of her earning the award.
Upon arriving at Heathrow International Airport, Sonya met with Edward Clark, CEO of DeRisk IT and the person for which the award is named. She was driven to Stonehenge for a tour and then to Bournemouth on the southern coast of England. Her visit to the southern coast included visiting Old Harry, Sandbanks, a proper tea at Corfe Castle, and having dinner with Edward Clark in Poole. A morning ride by train up to London provided time for Sonya to see the countryside of England. Her time in London included visiting the London Eye, a riverboat cruise of the River Thames, and some leisure time at Gordon's, London's oldest wine bar. Time was also spent in Southbanks watching the local street entertainers.
Sonya Carroll is a senior software tester and has worked for DeRisk IT since 2010. The Clark Award is the highest award given at DeRisk IT. The award exemplifies the top employee internationally within the company. Named after Edward Clark in 2007, this award allows the management team to show appreciation to the top level staff.
Note: DeRisk IT is now known as DeRisk QA.