DeRisk IT Inc. Team Runs in the Warrior Dash
Note: DeRisk IT is now known as DeRisk QA.
Posted in Company Events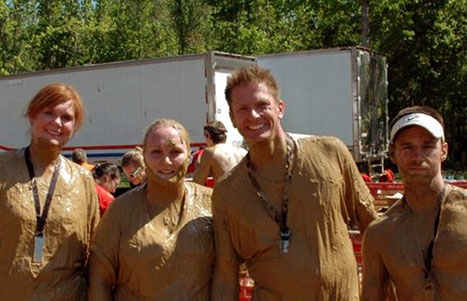 Employees of the DeRisk IT Inc. U.S. office recently participated in the world's largest obstacle race, the Warrior Dash, in Jackson, Mississippi. Software testers from DeRisk IT traveled to Jackson to visit with their client, American HealthTech, and join together for the run. Participants from both companies met at the 3.34 miles-long obstacle course and ran the race as a team building exercise.
Warrior Dash is a 5K Mud Run put on by Red Frog Events, an event company based in Chicago, IL. Currently, Warrior Dash is the world's largest running series.