DeRisk IT Inc. Employees Attend Atlanta Braves Game
Note: DeRisk IT is now known as DeRisk QA.
Posted in Company Events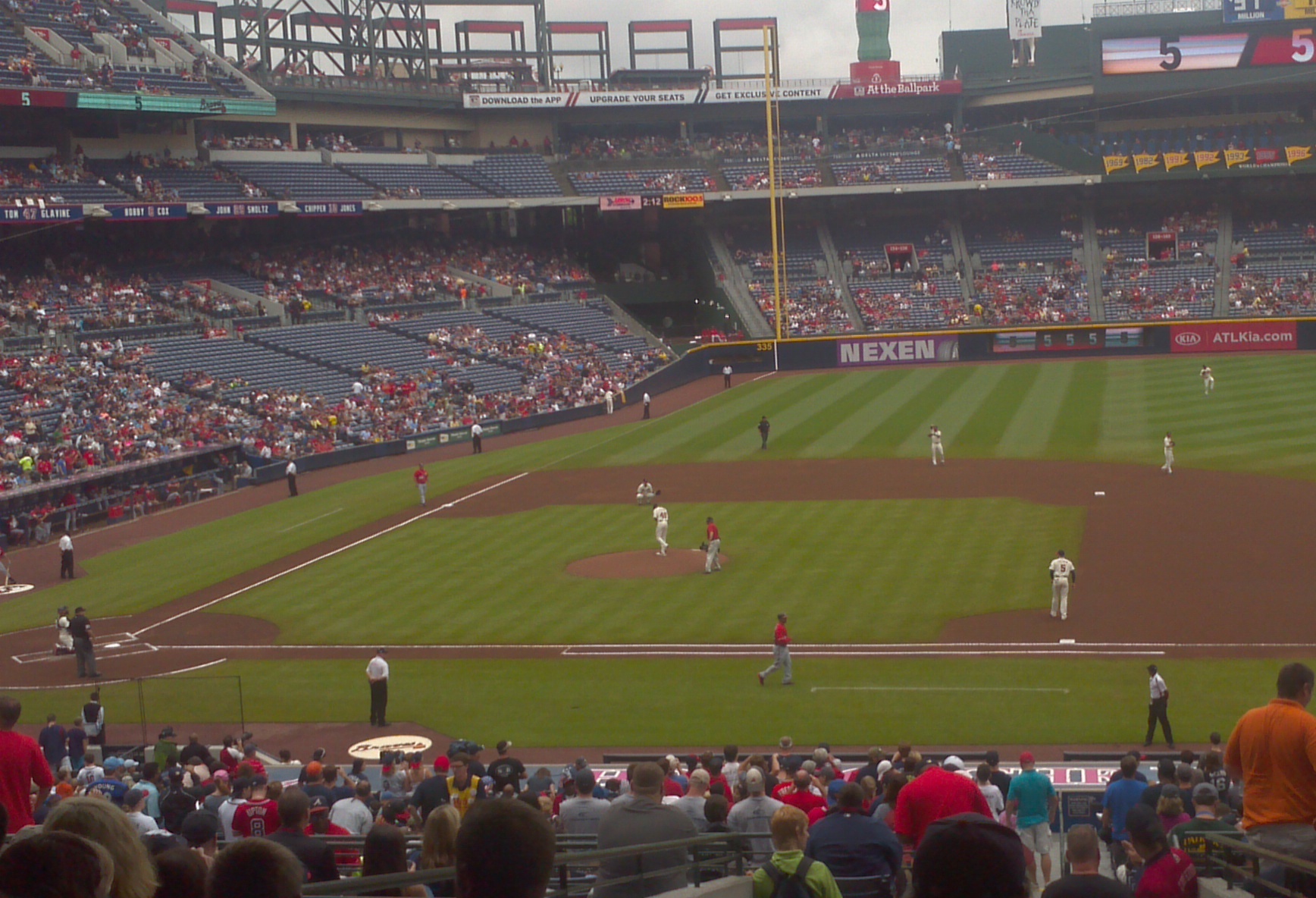 In 2013, numerous employees of DeRisk IT Inc. attended a baseball game in Atlanta where the Braves hosted the Washington Nationals.
After arriving in Atlanta from the Winfield home office, the employees enjoyed their first visit to the The Varsity, an Atlanta restaurant icon for many years. The team then made their way to Turner Field.
An early downpour and a slight delay of game did not discourage the team members. The Atlanta Braves won a close game 2-1, giving DeRisk IT employees an enjoyable experience.